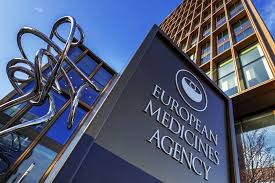 The European Medicines Agency (EMA) will begin accepting volunteers for a pilot program to provide scientific advice to manufacturers of high-risk medical devices by the end of February. The pilot is part of the agency's efforts to transition medical devices to the EU Medical Device Regulations (MDR) and streamline the path to market for such products.
EMA tentatively plans to launch an online portal on 27 February for manufacturers who want to submit letters of interest and volunteer for the scientific advice pilot program. The agency said it hopes the pilot will show how early interactions with their expert panels can help manufacturers develop better device development strategies.
"The pilot project on scientific advice to manufacturers is a very important non-legislative measure undertaken in close cooperation with the EMA Secretariat of the expert panels for medical devices, with a focus on orphan devices and [Small and Medium Enterprises] Pilot entirely funded from the EU4Health budget," EMA said.
Under Article 61 of the MDR, manufacturers of class III and certain class IIb devices can consult with an expert panel to review their development strategy and clinical investigation proposal before they are implemented. Advice from the panel may help the manufacturer better understand what regulators require of them…