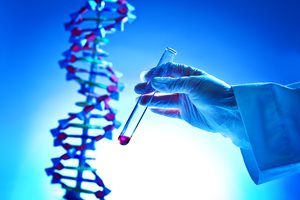 The US Food and Drug Administration's (FDA) Office of Generic Drugs (OGD) on Tuesday released a report summarizing its research activities in fiscal year 2022 in 13 different scientific areas under the Generic Drug User Fee Amendments (GDUFA III).
The research generated from the program enabled FDA to issue 177 new and revised product-specific guidances (PSGs), 59 of which were for complex products, according to the summary.
"The recommendations in many of these PSGs would not have been possible without the GDUFA science and research program," wrote Susan Rosencrance, OGD's acting director, and Michael Kopcha, director of FDA Office of Pharmaceutical Quality (OPQ).
Officials said that in fiscal year 2022, FDA published a PSG for a nusinersen sodium intrathecal solution to treat patients with spinal muscular atrophy, which was the first PSG for this class of oligonucleotide drugs. The guidance provided recommendations on assessing pharmaceutical equivalence for this product…