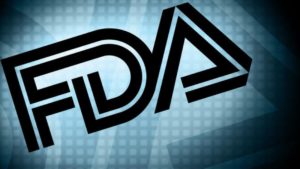 Today, the U.S. Food and Drug Administration approved Opvee, the first nalmefene hydrochloride nasal spray for the emergency treatment of known or suspected opioid overdose in adults and pediatric patients 12 years of age and older. This is the first FDA approval of nalmefene hydrochloride nasal spray for health care and community use.
"The agency continues to advance the FDA Overdose Prevention Framework and take actionable steps that encourage harm reduction by supporting the development of novel overdose reversal products," said FDA Commissioner Robert M. Califf, M.D. "On the heels of the FDA's recent approval of the first over-the-counter opioid reversal agent, the availability of nalmefene nasal spray places a new prescription opioid reversal option in the hands of communities, harm reduction groups and emergency responders."
Drug overdose persists as a major public health issue in the United States, with more than 103,000 reported fatal overdoses occurring in the 12-month period ending in November 2022, primarily driven by synthetic opioids like illicit fentanyl.
Nalmefene is an opioid receptor antagonist which is used to treat acute opioid overdose. If nalmefene is administered quickly, it can reverse the effects of opioid overdose, including respiratory depression, sedation and low blood pressure (i.e., hypotension). The newly approved product, which delivers 2.7 milligrams (mg) of nalmefene into the nasal cavity, is available by prescription and is intended for use in health care and community settings…