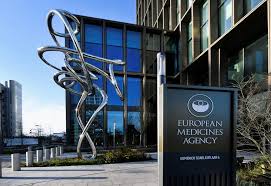 Nine new medicines recommended for approval
EMA's human medicines committee (CHMP) recommended nine medicines for approval at its September 2023 meeting.
The CHMP recommended granting a marketing authorisation for Ebglyss (lebrikizumab), for the treatment of moderate-to-severe atopic dermatitis in adults and adolescents.
A positive opinion was adopted for Finlee* (dabrafenib) for the treatment of glioma, a type of brain tumour that begins in glial cells, the cells that surround and support nerve cells.
The Committee gave a positive opinion for Vanflyta* (quizartinib), for the treatment of adult patients with diagnosed acute myeloid leukaemia, a cancer of the blood and bone marrow.
Yorvipath* (palopegteriparatide), a parathyroid hormone replacement therapy, received a positive opinion for the treatment of chronic hypoparathyroidism in adults. Hypoparathyroidism is a disorder in which the glands in the neck do not produce enough parathyroid hormone…