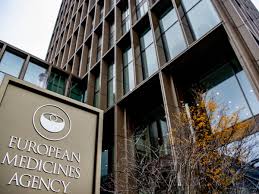 Two new medicines recommended for approval
EMA's human medicines committee (CHMP) recommended two medicines for approval at its May 2023 meeting.
The committee recommended granting a marketing authorisation for Pylclari (piflufolastat (18F)), intended for the diagnosis of prostate cancer. The benefit of this medicinal product is its potential to diagnose prostate cancer during primary staging of patients at high risk and in the staging of patients with a suspected recurrence.
Ztalmy* (ganaxolone) received a positive opinion from the CHMP for the treatment of epileptic seizures associated with cyclin-dependent kinase-like 5 deficiency disorder, a genetic disorder defined by seizures beginning in infancy…